References: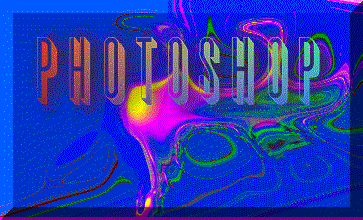 There must be hundreds of pages dealing with Photoshop! Let me refer you to just a few:
Photoshop Tutorials:
Adobe Photoshop Tips & Techniques
Webmonkey's Photoshop Crash Course
Laurie McCanna's Free Art Site
The Photoshop Guru (graphic above done using his instructions)
Photoshop |Plug-In's
I hope this gives you some idea of how much fun Photoshop is to work with! I enjoyed my research very much!
Revised April 12th, 1999
by Stephanie Mortimer, rufferta@home.com
for CIS 212 at Cuyamaca College
Some examples of Filter effects: