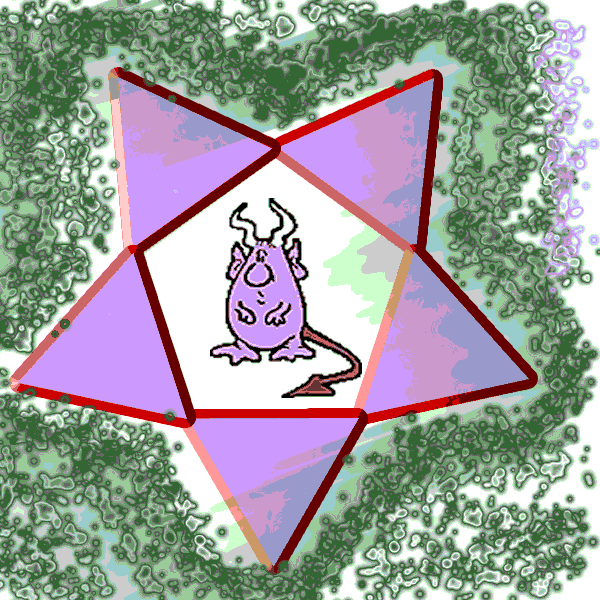 Fireworks Classwork - Lesson One
This is just playing with basic tools.
The polygon is made of a pentagon and separate triangles.
The green is made of freeform strokes with, I think, "Unnatural" and "Fluid Splatters" settings.
I used drop shadows and embossing, and a "motion" filter from Eye Candy. The small demon is from a collection of free gifs that Geocities used to offer for new web-builders.